Tom had a history-making career, three Olympics, to date still the only swimmer to medal in 3 consecutive Olympics. He shared the pool with legends like Victor Davis, Alex Baumann Anne Ottenbrite, Pablo Morales, Matt Biondi Alex Popov and so many more.

Tom talks about how operating within the framework of a growth mindset, sticking to process, and working towards lofty goals worked for him and how he brings those lessons to the kids he works with today.

The text that follows is an excerpt from our hour long conversation. The full video interview can be found on our youtube channel and by the link here. The full audio can be found by Clicking here
You're born in Montreal. Did you swim to Montreal at all? Or did you move to Calgary early enough to begin your swimming career?
I did swim in Montreal with Rio, at the Olympic Stadium, the pool was under the stands, not the big pool. We used to get in through the velodrome back in those days. I moved when I was young, and most of my swimming was in Calgary from the time I was ten years old until I was 28.
At the Calgary North YMCA? Yes
Was that the majority of your age group swimming career there?
Strangely, no, I got into that because we had moved just after the Olympics and the coach there had just gone to the Olympics; I was there for a year, maybe a year and a half, we were part of the YMCAs program but quickly grew out of four lanes (twenty-five yards). Not because I was any good, but it just got crowded. So then I moved to a small team in Thornhill, which was by my house. From Thornhill, I went to UCSC when it developed in 1980. I would have been 14 turning 15.
And UCSC was that right away with Derek Snelling?
No, I wasn't very good. I hope to be a good example of someone who had just to be patient and wait. I used to get kicked out of workouts. I couldn't do them; I was blind, I would swim diagonally across the pool, smash my face into the wall. My strokes weren't perfect. They never were very good. I just got better with poor stroke technique. When Derek came, and UCSC was established, I was swimming under Jim Fowley, who you would know. Jim had me at 14, 15, 16.
At 16, There were five of us in the lane; everybody else in my lane made nationals(the fab four). Jim went with the good swimmers; Derek was with the best national summers. I went on swimming my own; my dad took me to a meet in Edmonton.
The next year I got into Derek's group and won my first nationals. So that ten month period was a real wake-up call for me when everyone had moved on, and the fab four were making it, and I wasn't. It lit a big fire under me, and Derek saw that; he believed in me long before I did.
He trained me for a year as if I made nationals. So when I finally got there, I had trained like them. I didn't train pre nationals. I trained with the best of the best.
On one of your pages, you have a saying, and you seem to embody it with what you just said. There a "Better is always better. No matter the amount, fail forwards, be brave, stay in the fight."
What does that mean for you?
I always think back to when I made the pledge that I would go to the Olympics. I mean, I wanted that t-shirt; I had no clue what it meant, but I wanted the shirt. I watched Graham Smith when he won his silver, when the relay won the silver, and I knew I wanted to do that. That was the coolest thing. I had no idea that it was four people out of 30 million who got to do that. If you had a look that the group that I was in and asked, who's going to go to the Olympics and lined us all up, certainly as the short blind kid with asthma and one lung, I wouldn't have been the kid you picked. But I really wanted it, and that dream of going allowed me to go to meets and fail and lose, lose and lose; up till I was 16 years old, I was able to commit myself, I wanted to go to, I would say "I don't care if I lose now, I want to go."
So to me, it's, I've never been afraid of bad mistakes and failing miserably; because I knew it was part of me getting to where I want it to go. The culmination of the Olympics in 1984 was the result of some nightmares the year before. In 1983, I drowned in a race at the Pan-American Swimming Championships against some good competition; when you're racing against the world record holder, and then you drowned, that is not a good sign; when they fish you out, take it to the hospital.
A year later, I got in with Mike West, a bronze medalist, and Victor Davis, a gold and bronze medalist, and Sandy Goss, a finalist. We just put it together and we won our silver metal by one, 100th. Four years later, we got back together, we took Mark in place of Mike West, and won a silver again in 1988.
Replacing Victor with John Cleveland, we won a bronze in 1992. I never got a gold medal, but I don't know that that was ever my dream. My dream was a t-shirt and going to the Olympics, representing Canada, and racing hard. Perfection has never been the goal for me.
The thing is just to keep falling forward; get a little bit better. Better is always better. Never measure yourself up against anybody else and be standing when the smoke clears.
My first national medal was won because the top two guys in Canada got sick and didn't compete. That meant that it was wide open for the rest of us to win; they were so much better, three seconds faster than us. On that day I happened to be the best of the rest and won my medal.
A lot of that comes from your natural personality. How does that form around your swim coaching philosophy nowadays, what, and how you bring that message to kids?
Well, I try to protect my guys from becoming perfectionists. I try to protect them from putting too much into the results. It's the process, process, process, and team because it will support and help the individual.
I think I was able to accomplish what I did because I had coaches who believed in me before I believed in myself. I remember looking in the mirror and saw the short blind kid with one lung; I didn't see someone going to the Olympics.
Often when I talk to people about what I did, they see me as the short blind kid with one lung, not the swimmer who went to three Olympics and won a medal in each one. That's what it ended up as; that's not how it started. It started with me getting kicked out of workout, it started with me being one of five guys in the lane, and the other four were in the newspaper; I was cropped out with my hand on a shoulder. My message is to embody excellence and embody their pursuit of that dream in a flexible, balanced life because it needs to be healthy and is not everything. The goal is to keep the dream alive while allowing them to fail, learn the lesson and move on; we need to stay focused on the process.
Michael Gross - Germany Featured in the photo

The moment of standing on the edge of the abyss was when I was in the ready room in '84, coming out behind Michael, looking in between his shoulder blades and looking up like he was a giant; he was 6"8, I'm 5'10. You start thinking thoughts like, why am I here? I don't belong with these guys; I'm not good enough to race them, I can't possibly beat them; they have everything going for them. Probably the biggest eye-opener was after I wallowed in pitty just long enough for the five-foot-seven kid, John Seiben from Australia, to win the race and break the world record right beside me.
That was also a huge learning experience. While I sat there, moping, someone smaller than me beat the giant and broke the world record. There are life lessons in every loss and in every catastrophe.
I want to talk about races—one pattern from all the archive races that I watched from 84, 88 & 92. I'm sure the pattern exists before that as well; is how you finished races. Not just yourself, but whole the Canadian team; If you watch those relays, in every leg, Canada is behind at the start.
Now in 1984, that 4x100 medley relay was indeed a race of finishes; all you guys were behind, and you all had a great last 50s. On your leg specifically, you dove in, you had taken the touch from Victor, on your right Michael Gross, he's coming after you on that first 50; on that second 50 you put the hammer down. That is more than just training, that is personal toughness.
That was a philosophy that we had that to go fast, the idea that your time had to degrade the slowest out of everybody else. You were going to die, but you wanted to die later and to a lesser degree than everyone else. And that worked very well for me. And for years, there was a couple of races where other guys did a better job; a perfect example is Joh Sieben, the first guy to come back 29 seconds on the last 50 of a 200 fly, that was the philosophy even split by not dying as much as the rest of field. It looks like toughness, but we had done it in work out so often that it kicks in automatically in the race it kicks in.
How much of that was from Derek. You and Mark both in Calgary, that would have been a shared trait from training. Victor was at the Region of Waterloo(ROW). I guess, between a guy like Derek and a guy like Cliff Barry, Victor's coach, there must have been many shared philosophies.
I think one of the things that was the beauty of the eighties, the 76 Olympics got everybody ready and primed to go 78 when we kicked butt the Commonwealth games. 1980 would have been an incredible Olympics for us, 1984, we won 23 medals. That eight-year period, all the coaches were rivals, but super supportive of each other; there was a trend that Canada was slow on the first 50, but came back.
Did you know Cliff Barry?
Cliff Barry featured in the photo
We went on several teams together because of the relays with Victor and Mike and because ROW, with their five swimmers, was as good as UCSC with our 25 swimmers, you get to talk to them, get to have lunch with them. He was more strict with his guys. His guidelines were a bit tighter than ours, but I really enjoyed the time with them; he was a master at handling his team, especially Victor, just a great personality. He built such a tight, caring and focused relationship; he was probably the only guy who could handle Vic. It's amazing to see when you have a coach and a swimmer that are clicking.
You talked about learning and listening from athletes; how have you found that mutual respect in coaching?
I'm very lucky to have people like you that I've crossed paths with in my career. I've learned so much from everybody; coaching is broader than just the coaching community. It's everybody that works within that sphere—physiotherapists, physiologists, doctors that I've met over the past 30 years. I see myself as a generalist. As a coach and a business owner, I'm not an expert, I'm a guy that knows a little bit of everything, but I'm far from being an expert. I've always tried to surround myself with people that are experts in their field.
That's how I built the triathlon program. I got the best physio; I found the best sponsors, I try to find the best in every field relating to my coaching.
I do the same thing for my business. I've got a fantastic marketing director, I've got a fantastic content creator, I've got fabulous freelancers that are so good at what they do, I've got fantastic business partners. That is what makes my business, coaching everything that it is today.
I've met some amazing designers, content creators, and coaches; they're so good at what they do. They were also very open about what they do and sharing their expertise. When I started Barista, I didn't know anything about digital marketing, I came across a talented lady who at the time who was an early adopter of social media strategy and community management. She was very open to helping and teaching me what todo. I am fortunate enough to have met so many people like that I've learned from, particularly because the digital world evolves so fast, and it's tough to find a curriculum, so you have to find the information yourself.
You have to be very self-aware, as coaches, we are or have to be very good at learning at finding solutions, finding answers.
1976 through, I would say, 1992, that 16 year period is arguably Canada's best in the pool. Regardless of whether you look at metal count or whether you look at the number of finals. A two-part question
What do you think drove that?
And do you think that the degradation of whatever that was, is in any way connected to missing the 1980 Olympics?
Did we lose a generation of athletes that didn't, that weren't inspired or missed a step? What made that generation, what it was, because it really is something special when you go back and you look at the history of swimming.
I think that we took off and had that vertical improvement because as a nation, a goal was set that Canada was to be the premier swimming nation; you can imagine the hubris. We were aiming to beat the Americans, the Australians, and the Russians. Canada funding came in to help defray some of the costs of living and training.
That made a big difference because there was no support. There were no, endorsements; there was just no money until that time because of the amateur status rules. From '76 through to '92 was an improvement on the dream. The coaches got better; the rivalries got better. The rivalries within Canada were amazing; we used to go down and race USC, UCLA, Stanford, and Berkeley. We had no problem racing them because our coaches weren't afraid of any other team—the rivalries within Canada and specifically Derek Snelling, Cliff Barry, Paul Bergen, Dave Johnson & Tom Johnson were tough.
It was all exciting. Everybody was on a vertical improvement pathway. We broke world records; we did well on the world cup circuit when it was originally brought in 1989.
I will agree that the guys in 80 were robbed at their peak and. They were on that same pathway and didn't get to go to the 1980 Olympics. Many of them did hang onto the '82 Commonwealth Games, and some to the 1984 Olympics like Wade Flemings, Cam Henning, Alex Baumann, but they were competing at 24 and 25 years old, which was unheard of; 22 was the average age for swimmers to retire.
What killed it, I believe, was in the late eighties, maybe closer to 92 or 94, when they got rid of the amateur status, things changed with NCAAs, many more countries got involved with the NCAA program. All of a sudden, instead of 18 countries winning medals, you had 50 countries winning metals; instead of eight countries winning gold medals, you had 18 countries winning gold medals.
At the same time, Canada took t many of the student-athletes out of the States and brought them back into the Canadian university system; we lost out when the rest of the world jumped on board the NCAA swimming program. Money was another factor; in 1994, with the change to the amateur status rules, the countries with money and invested in their swimming programs kept their athletes longer. They paid them for their successes. That was an entirely different atmosphere; Canada was just behind the curve the whole time. As late as 2008, it wasn't until Canada to the steps to catch, with our high-performance centers, with the carding, the super cards, money available on the world cup circuit with the ISL(International Swimming League).
It's a level playing field again.
I wanted to ask you about one of your teammates from the Olympics in 1984. I found this curious as I was doing my research; it seemed like this guy showed up just before the Olympics and then disappeared. There is an information void, no picture, no information; what do you remember about a guy named Peter Ward?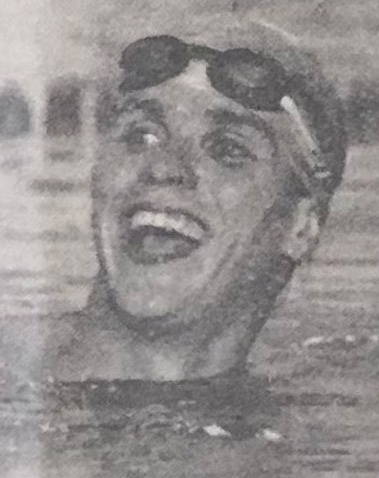 So Peter was a great competitor out in North York; from the George Nagy days. He brought the 200 fly from 2:03 down to 2:00. He was the Canadian record holder; he would have broken it again at the 1980 games. That didn't happen. When he showed up at the 1984 Olympic trials, he was still the Canadian national record holder, still a force to be reckoned with. He had gone to the school in the States; I happened to beat him on that day and brought the national record down to 1:58. He qualifies to go to the Olympics with me at 1:59, then he won the 100 fly at the 1984 nationals, he moved to Etobicoke; again, carding and money weren't around. He did try in 88, too; he came back in 88, much older now, 24 years old, I think. He hit the water badly, his arms split, his goggles came off, and he didn't make the team, which you can imagine at that level; at that time, you don't make the team if everything goes wrong.
I have to thank him for dragging that time down from 2:03 to 2:00 and , raising that bar all the time for Canadian swimmers; he helped me for sure.
Peter Ward is currently the head coach at George Masson University in Virginia. A native of Toronto, Ontario, Ward began his coaching career as an assistant at his alma mater, the University of Arkansas. He worked as the assistant swim coach from 1991-95, and he was responsible for the distance and middle-distance swimmers. He was a four-year letterwinner for Arkansas and the 1986-87 Razorback team captain. Peter was a member of the Canadian National Swimming Team from 1979-88. He placed seventh in the 200 butterfly at the 1984 Summer Olympic Games in Los Angeles and was a silver medalist at the 1987 Pan American Games. Ward held the Canadian national record in the 200-meter butterfly from 1981-84.
In the photo: Peter Ward & Tom Ponting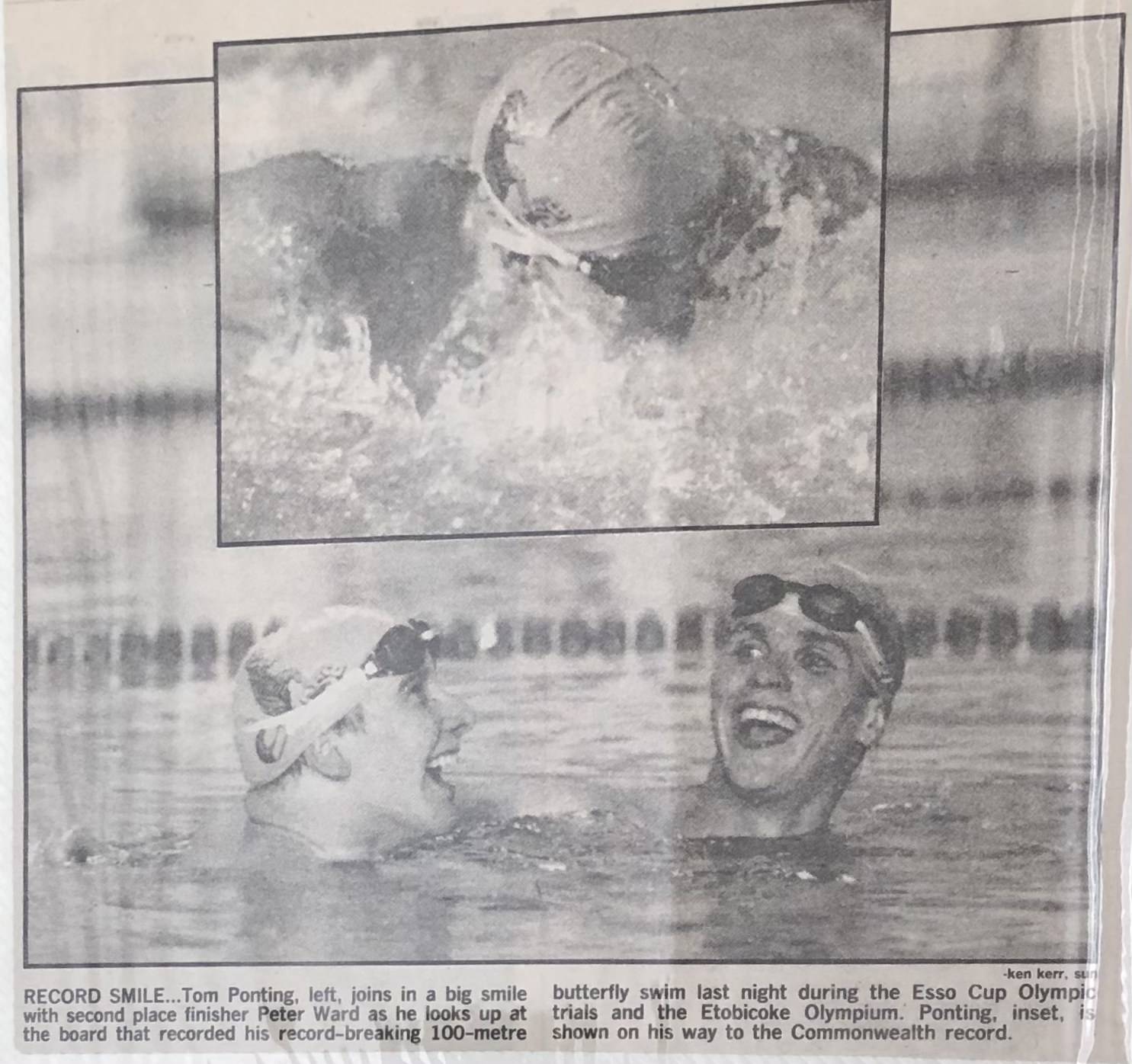 I wanted to talk to you about your 200 Fly in 1988.
We talked about racing, we talked about how you raced, you talked about the ability to come back. That was a gutsy last 50 coming from lane one. In all honor and recognition and celebration, like you missed the podium by a fingernail.
I watch things now differently than I would have watched 25 or 30 years ago; when I watch things now, I appreciated it the details and the notable points. Like I watched that race, I break it down, and that was an amazing last 50. It was a tough field.
The most significant thing about that race was that I thought it would be my race. I was 23 years old, and I was confident; I had no fear; I had no negative thoughts. I had beaten Michael & Anthony Moss head to head. I had beaten Benny Neilson at the US nationals head to head; I didn't fear them. I thought that I could take that race. After the first hundred, I couldn't believe that I just wasn't competitive. I was shocked; I did breathe to that side to check out where everyone was and thought, what happened here? The third 50 was a reflection. The last 50 was "Why would you let this go? It's still an opportunity to do it." So I did catch up; I didn't win; other swimmers degraded more. Ultimately, I lost 30 or 40 meters, letting them getaway. I regret it to this day. It was self-inflicted; I was four or five-tenths out of a medal.
With the medley relay coming up to experience, I had a chance to turn it around. Mark & Victor had just missed the podium; I think Sandy was 23rd. Looking at those individual performances, you wouldn't have bet on us. Vic was so mad about not getting his medal that he was adamant that we're winning the relay. We didn't have a great strategy; it was to go as fast as we could, try to freak out the yanks, hoping they would jump, he was very vocal & active in getting us excited about that next race. When Victor lit the fire, I was there; I bought in, we were doing this. It didn't matter that the Americans have four world record holders. It didn't matter that the Russian team was better than us. It didn't matter that Britain beat us on two of the four legs. I walked out behind Michael Gross; this time, I didn't care; I was going to beat whoever I needed to beat. I dove in with Yarahuck after Dimitri Volkov & Victor had swum their leg; Victor had reeled in Volkov . I had a chance, and I caught up to Yarachuck and passed him; the final leg was Sandy; he went out nice and smooth but came back at an unbelievable speed. We won silver again. It was due to Victor's belief and lighting that fire under us.
In that one response, you summed up almost everything that you've said you've learned from your career; you were able to self-correct and respond mid-race, which's incredible.
I do wish that the outcome had been different, but I'm glad that I stuck to the idea:
Do what you can do and be standing here when the smoke clears,

When we touched the wall, then we're going to measure and see what happened.

Stick to the plan.

Stick to the process, Don't forget what you know how to do
In the Montreal Gazette, the morning after you guys won, there was a picture of Victor on the block, screaming his head off, you and Mark are in the background, and Sandy's coming into the wall; it's a legendary picture.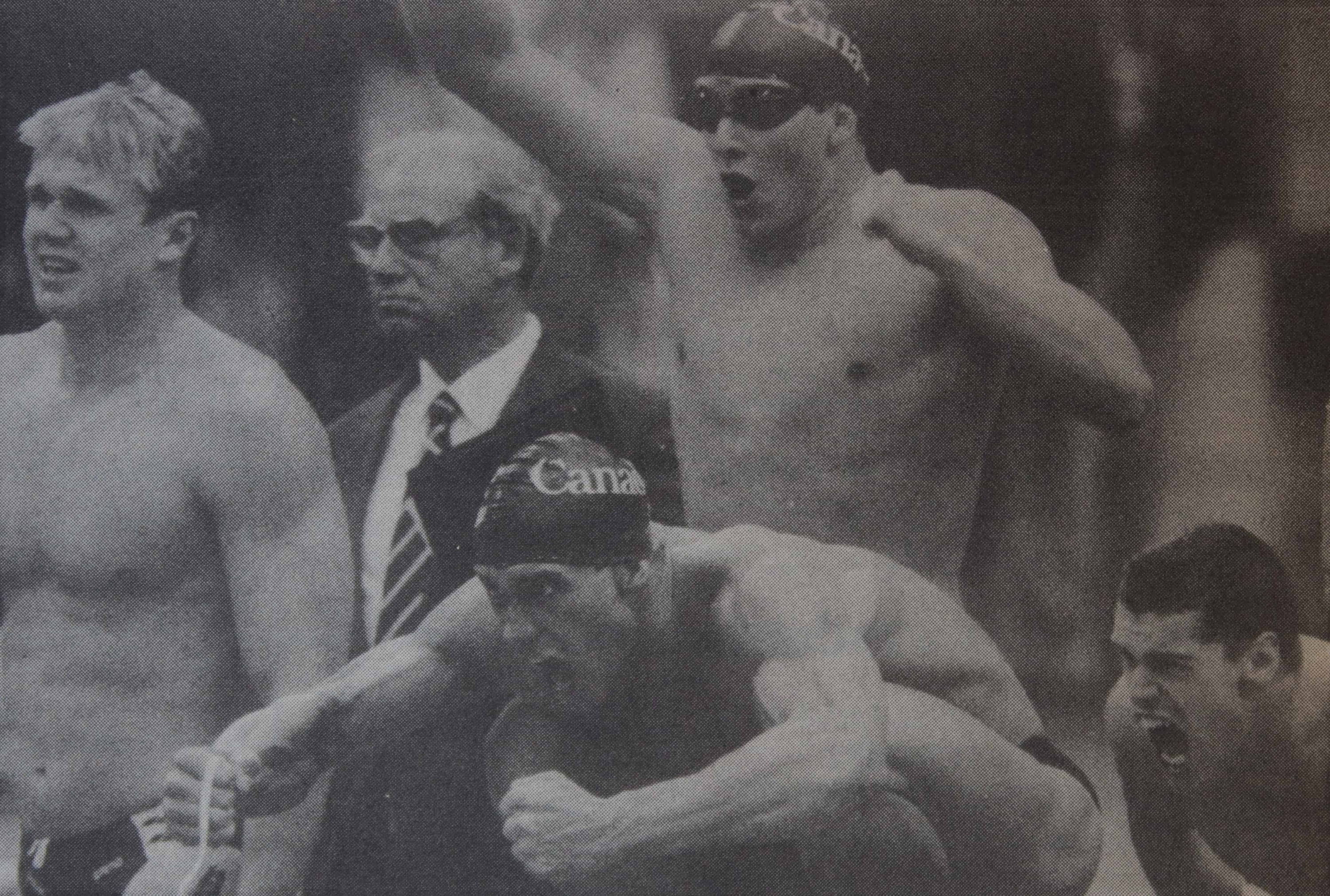 My favorite part of that picture is right behind me. Volkov has now realized what's going to happen. He is deflated; then juxtaposed against that is a timer or a stroke judge next to Victor, who is threatening bodily harm to Sandy, as he comes in, screaming, you can see every vein in his body. I had just come around the back behind the blocks, and I realized what's happened, and i start to get into the celebration.
That was Victor's legacy, a personality of fiery passion and only amplified by his combative nature.
Victor Davis featured in the Photo
There are very few stories I've heard about Victor, but very few of them miss the idea that, If you were around him, you caught fire too.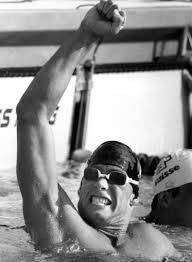 My first world record was because Victor came and sat behind me in the stands and said, "didn't you break the world record yet?" I thought they're not easy to break, and he kept pushing. He said "go break the world record. Let's go have a beer and pizza." I broke a world record about 10 minutes later.

You call it passion. Victor was a student of the sport. He watched videos like we watch now on YouTube. You can imagine 40 years ago trying to find a video of a swimmer, YouTube didn't exist. The internet didn't exist. So he was a student; he knew what was going on. He wanted to be the best, and he studied the best.
In 1989 Victor met with tragedy when he was hit by a car. How did that affect you?
This was about six and a half months after he told me to break the world record. I decided not to go to Japan that year with the Canadian national team; I went and spent that summer with Vic and Montreal. I came home in September; he passed away around remembrance day. It was such a shock.

He was the first big celebrity swimmer in Canada to retire. Alex had had to stop because of his injuries, Graham Smith, because of the 80 Olympics boycott. Retirement is challenging for a career athlete. Vic was the first guy to retire on top of his game; he planned to start a new chapter in life running a water security & lifeguard business.
So those of us that were getting ready to retire wondered what happens when you retire? We just didn't know.
In 1992 Marcel Gery if I may say in a way of paying homage, like you kind of pass the torch on to him.
When you went away from swimming, you went into the private world for a bit; then you jumped into coaching after that.
How did you handle that retirement transition?
What drew you to coaching?
Those are excellent questions. When I stopped in 92, I thought I had stopped. I was 27 years old. I had given as many kicks at the can as I could; I've done everything; I had got my t-shirt. I retired and went back to school and around Christmas time; so only 4 months later started to get bored, there was 40 hours a week, but I wasn't training.
Derek asked me if I wanted to coach, and I said no. He said, well, we have three relays going to nationals. Maybe you can come to swim a couple of times a week and then go on that third relay, and they could perhaps get us some points. I thought, well, that's fair, I trained four or five times a week, I wasn't out of shape yet. It'd only been a few months, and I went to those nationals. It turns out that Derek had entered me in everything like a 100, 200 Fly, 100, 200 Free, 200 IM; I was on all the relays just to put pressure on me to participate at a higher level. What I thought I was going to be a paid vacation turned out to be another competition. .I realized I do love the sport; it is inside me, there's no faking it.
I ended up coaching the next year in 93, 94 seasons. While I was working, I coached and worked up to 2008. I was in the oil and gas industry, and then I started coaching again just before coming here in 2015. I started coaching at the Calgary Winter Club, and then moved to Charlottetown and the bluefins. I always wanted it to be out East and I wanted to retire out East.
My transition away from the sport was me tripping over myself and tripping over my goggles to get back on the deck.
A few questions to wrap this up
You had a history-making career, as I said, beginning, one, if not the only Canadian swimmer to medal in three consecutive Olympic games. You shared the pool with Michael Grose. Matt Biondi, Pablo Morales. , Victor, Alex and you could go on.
There must be so many memories, but I'm wondering if there are a few in the category of, I will never forget,
It was a long career.
My first national team, my first one in 1982, My last one was 92, 93.
They all come in categories. Some were very funny.
I went to nationals once and I forgot to put on a suit; they announce your name, and you walk up and wave and take your stuff off, and I was naked!
At the Pan Pacs in Tokyo - back-to-back races winning medals.
All three of the relays at the Olympics, just full of emotion, full of excitement
The world record, because it came out of nowhere because Victor poked me and said, why did I thought you already did this?
The world records with the relay team. We beat national teams with the UCSC relay team. We broke the world record twice with our cluc team.
Getting disqualified and at the Mission Viejo meet of champions for doing a breaststroke at the end of my 200 fly on the last stroke.
When Mark won his gold medal
All of that bundled together just brings back great memories.
Graham Smith, who was a great Canadian hero. Silver medal in 76 & world champion and world record holder 200 and Bill Sawchuck. They came and stayed at the house for a little while, and one morning, I didn't want to do a morning workout. He had his ring from Cal-Berkeley whacked me on the head, and off we went.
It was a great career. I had a great coach and great teammates, I still appreciate them to this day.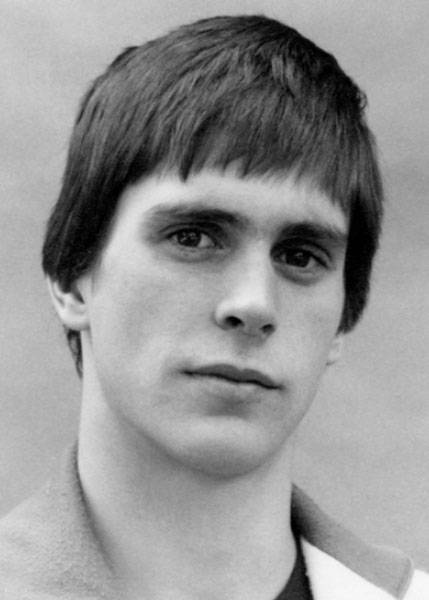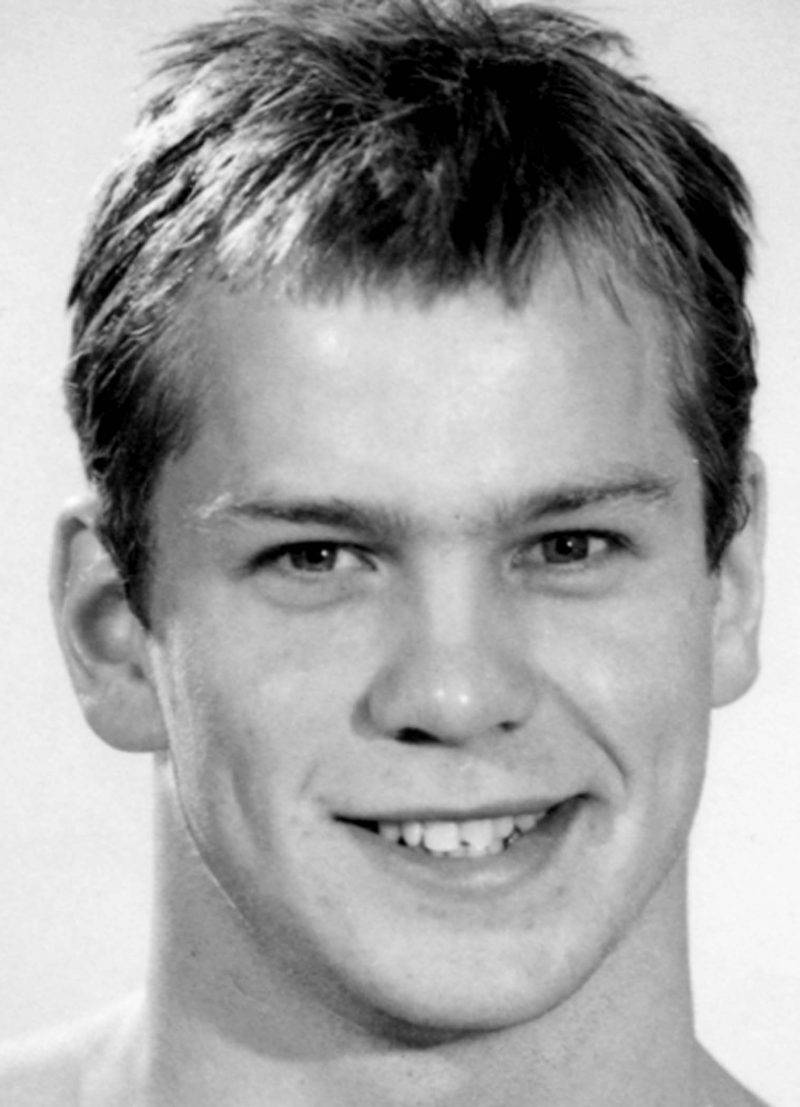 You are in the twilight of your career, and you're giving back you're coaching. What do you hope to achieve? What do you hope to get out of this?
So I do think that there's a little bit of the give-back, whatever that means. The sport taught me quite a few things; the sport carried me and held my hand through many things. Including Victor's death which was a spiral of depression; if I hadn't been in a sport with people around me, that could have been tough. When you lose a close friend hit by a drunk driver, to me, that driver destroyed Canadian swimming in one fell swoop.
I also want to make sure that what I believe, my philosophy, is out there and has a voice. I hope it can balance the win-at-all-costs mentality that claims a 10-year-old is 10, but they're a Canadian champion or an elite swimmer at 11. This is a learning process. Many things have to be done & they have to be done in the right order. If they do well and if they need more, I'm willing to do that; they have to have all of these building blocks in place first; if they don't have them, we can't just put our fist on your throat and say go.
A lot of swimmers in the past have fallen off either through mental or emotional burnout, feelings of inadequacy, or injury; I don't think that all of that needs to continue on.
Sharing experiences and energy with them helps them learn and understand about and from people who've been through the minefields is also important—the energy sharing the energy and sharing that dream and sharing that trip with them.
So there's, it's not all altruism, there's not much like it in the real world, in a team, that success is a rising tide that lifts all boats.
We scratched the surface on a lifetime and encyclopedia's worth of experience and swimming and coaching. Thank you for all you've done, and I congratulate you for everything you did and achieved. I appreciate you taking the time to speak with me today.
Thanks for checking out the latest!