Following the news that their son was born with Cerebral Palsy and would be confined to a wheelchair, Dick & Judy Hoyt set out to show their son that the wheelchair didn't define or limit him. Despite the doctors' recommendations that Rick be sent to an institution to live, they took him home like he was any other child, and that is who he was to them and is to this day.   
The intentional decision to treat Rick like he was a typical child meant being committed to doing what needed to be done to ensure that Rick was just that. The ideals wrapped up in that commitment, hard word, perseverance, dedication, and not being limited by a disability clearly had an effect on Rick and helped him accomplish all he and his family have done to date.  
This is a story of a family that chooses to see each other as human beings; they love unconditionally and are prepared to move mountains for each other. Their legacy is an idea that anything can be achieved with perseverance, dedication, and commitment.
As Rick grew older and was the right age for school, Judy, Rick's mother, spent hours facilitating learning for her son, preparing him as though he was to attend class like any other kid. 
To his brothers, he was just a normal kid; he was their brother.
To understand him better and allow Rick to express himself, in 1974, Dick & Judy went to a local university and asked the engineering department for help; by building a machine that would allow Rick to communicate. This was the birth of the "hope machine" as Judy called it, a machine that would enable Rick to speak through a computer.

Judy's passion and commitment to the idea that Rick have access to education like all kids; initiated the political action she took to reform state laws for inclusion and access to education for all people. Coupled with Judy's drive to help her son, impressively, Rick graduated high school and earned a degree from Boston University's School of Education.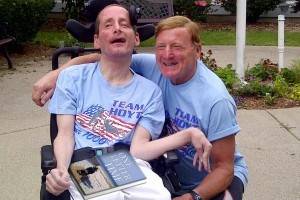 In 1977, after learning that a classmate had been paralyzed, Rick asked Dick to run in a 5-mile road race to raise money for his friend. The intent was to show that being in a wheelchair wasn't a limitation. 
Dick wasn't a runner, but in what is true Hoyt family fashion, they found a way. That was the beginning of an incredible and inspiring career. A career of over 1000 raced where Dick was either pushing or pulling Rick in a wheelchair, on a bike, or towing him while swimming.
Their first major race was the Boston marathon, after serval applications, they were finally given access, with the stipulation that they qualify at the standard set for Rick's age group. 
When they decided to try a triathlon, Dick, who wasn't a cyclist and didn't know how to swim, took steps to prepare and learn. They took on every challenge together, including the iconic Iron Man in Kona.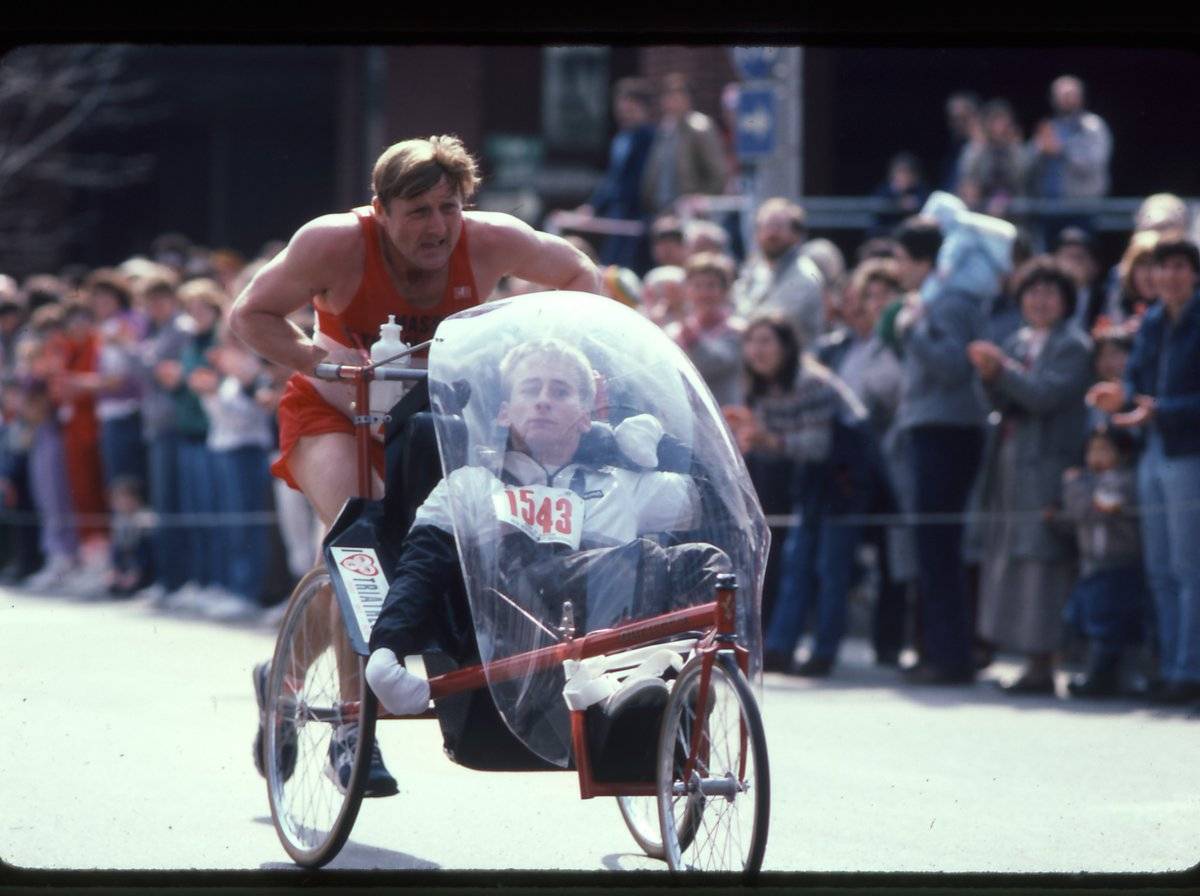 The efforts have transcended barriers and the limitation we choose to see. Truly a fantastic story.
They have inspired so many, Dick's commitment to his son is a true example of what it is to be a human being. Rest in peace Dick Hoyt; you and your family have made us all better.
Thanks for checking out the latest!